Three insights to winning young consumers' hearts with brand purpose

DDG Brand Consultancy
Today's young consumers are more socially and politically active than previous generations. Social and political inclinations of today's youth have also been noted to have spillover effects on their purchasing decisions. Research findings indicate an overwhelming majority of Millennials and GenZs gravitate towards brands that have a clear purpose and take regular action to fulfill that purpose. In response to this trend, purpose-driven brand messaging has become the go-to marketing tool for many consumer brands.
You can see it evidenced by this year's Cannes Lions Grand Prix winners. Nike's "Dream Crazy" campaign tells the story of political activism among professional athletes and takes a stance on America's divisive racial issues. IKEA's campaign—"ThisAbles"—promotes IKEA's initiative to create and share open-source programs that can be used to produce 3D furniture add-ons. The add-ons make IKEA furniture accessible and affordable for users with disabilities.
Nike and IKEA's campaigns were successful not only in getting their messages across, but also in demonstrating how both brands were committed to fulfilling their respective purposes. Nike's campaign captured eyeballs when it first went viral on social media because it was controversial. However, the reason it was impactful to the brand's profitability was because it aligned with Nike's long-standing spirit of perseverance. The campaign messaging—"believe in something, even if it means sacrificing everything"—spoke to the lengths that Nike itself is willing to go in order to fulfill its own purpose.
IKEA's messaging and program, on the other hand, aligns with IKEA's long-standing commitment to provide access to affordable, well-designed furniture for everyone. IKEA noticed that the needs of people with disabilities had not been realized in their products, so they found ways to solve these inadequacies and shared the impact with consumers through social media and advertising. The campaign led to a 38% increase in sales of those products included in the program.
Brands need to champion their cause in both their actions and their messaging. Without either of the two, brands will be unable to successfully apply purpose in attracting today's young consumers. Yet, getting brand-purpose-driven communications right, and applying them in a way that contributes to the bottom line, remains a challenge for many companies. Brand purpose is much more than just a controversial hashtag or well-funded ad campaign. Young consumers prefer brands that fulfill their purpose, and they must see for themselves how a brand's purpose is impacting the world in a positive way.
In recent years, DDG has witnessed a similar trend toward's purpose-led branding among a number of Taiwanese companies. SunFar, a thirty-year-old electronic retail chain in Taiwan, recently rebranded itself to make its brand purpose better known. The company believes that consumers can do good for the world through their purchases. Sunfar, passionate about making children's education more accessible, made purpose part of its business model nearly a decade ago, and has since contributed 20% of its annual gross profit to education-related causes. Though unfortunately for Sunfar, the brand's actions have mostly remained unknown to consumers.
SunFar is a company with purpose, but its marketing and brand messaging strategies had previously failed to capture and convey the brand's contributions to society. Without awareness of the brand's social impact, SunFar was viewed by many as just another retailer, limiting the company's bottom line, and, more importantly, its ability to have a positive impact on youth education. In 2019, DDG worked with SunFar to develop a new brand communication strategy in order to help the retailer better engage consumers. Based on our experience from the project, we share three essential tips for brands that wish to better communicate their purpose:
1. Use brand visuals to communicate important commitments
Young consumers are more likely to choose brands with a clear purpose, but they have to understand how the brand has applied that purpose to drive positive impact, and why that particular cause is meaningful to society. In retail environments, visual elements grab attention more effectively than words and, at the same time, are better able to elicit an emotional response.
When DDG conducted a consumer survey for Sunfar in 2018, we learnt that the brand's existing identity was confusing many consumers. The brand's slogan—"20 for future"—failed to build awareness among customers around the brand's policy to donate 20% of its gross profits to education-related causes. A number of consumers interviewed had misunderstood the logo to mean that the company was celebrating its 20th anniversary.
To address these issues, DDG developed a new brand identity system inspired by the concept: 20%. DDG created a new "20 for future" key visual, highlighting one-fifth of the zero in orange to add visual emphasis on the brand's commitment to donate 20% of its gross profit to charitable causes. DDG then developed a series of shapes in which one-fifth of each visual element was highlighted in a different color, further emphasizing the brand's "20 for future" charity efforts.
Brand identity system before the rebrand

After the rebrand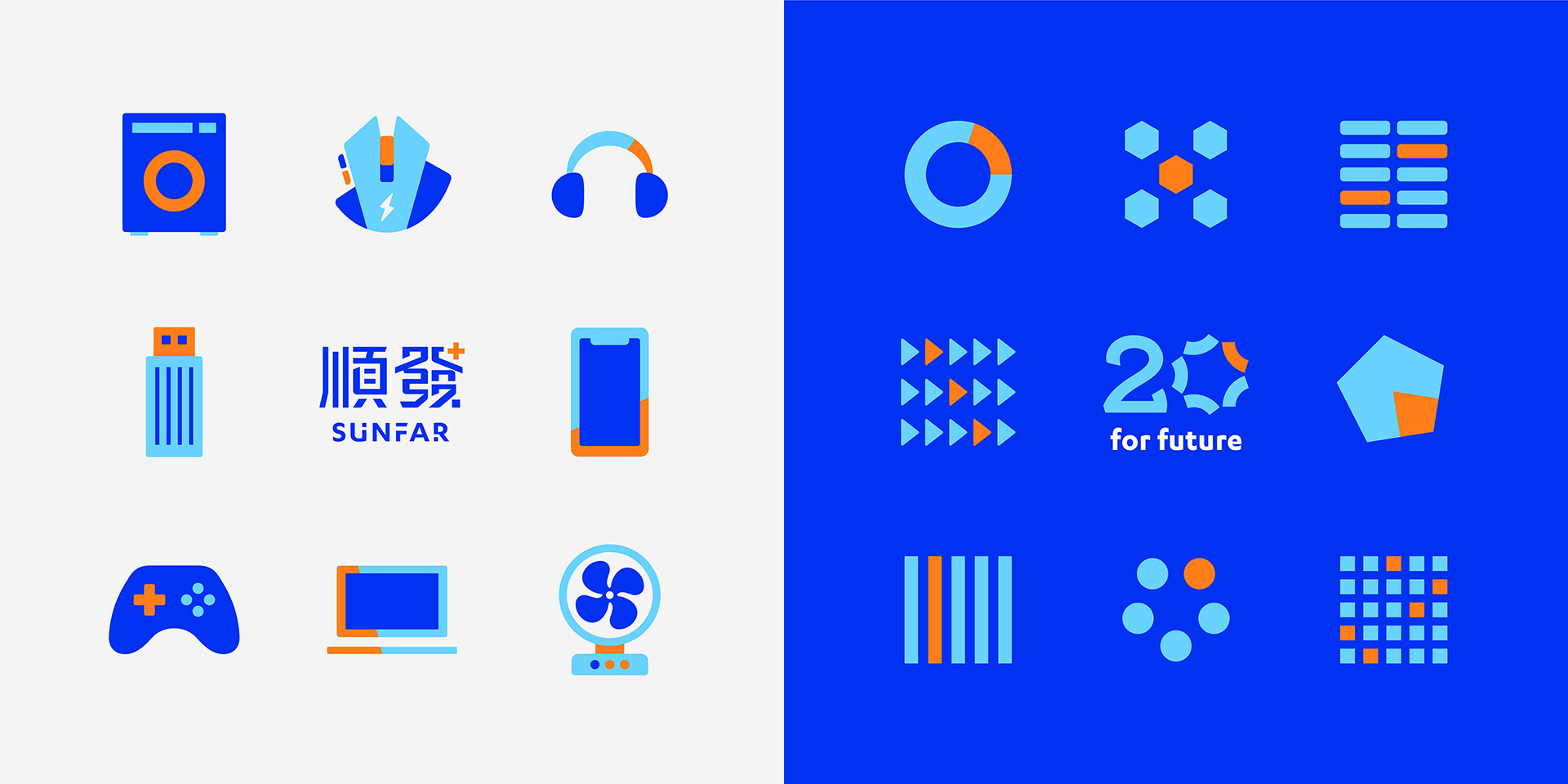 2. Keep stories simple and authentic
Although social issues will continue to gain more attention and momentum from consumers, brands need to stay on top of the way they communicate their social impact. Communication should start by helping consumers empathize with the social issue.
In the SunFar project, after going through a large number of case studies and beneficiary stories, the DDG team created a four-pronged communication strategy. The strategy organizes SunFar's content based on the impact of the retailer's contributions:
1. Sustain: ensure that students' basic needs are met to help keep them in school
2. Empower: close wealth gaps by providing the technology and digital training needed to help students learn more effectively
3. Nurture: care for the mental wellness and development of students
4. Enlighten: provide students with access to a well-rounded education that unleashes their true talent
The communication strategy aims to create easily relatable stories and to help consumers understand that their purchases go directly to students in need. DDG created illustrations and short, textual explanations that help consumers better emphasize with the beneficiaries.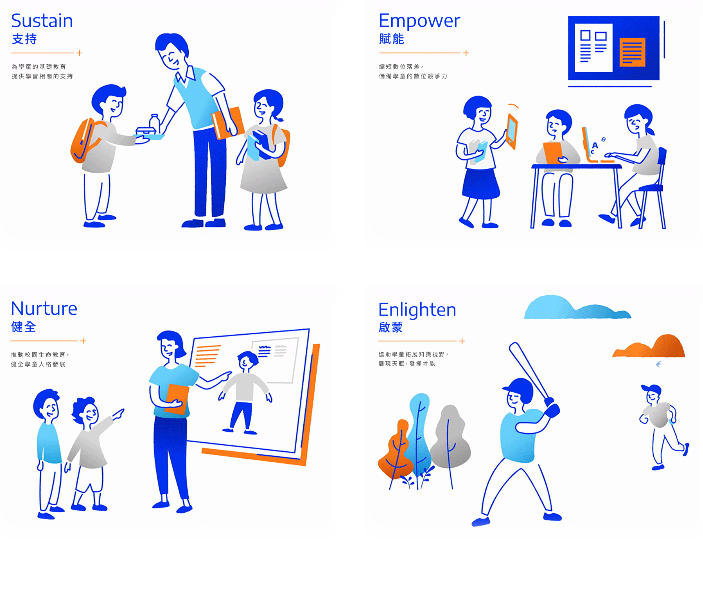 3. Tap into new marketing channels
Once brand positioning and messaging are defined, it is essential to deliver brand communications content through the most effective channels available. While social media and online channels receive the lion's share of today's marketing budgets, it is important for brands to make decisions based on their goals rather than solely depending on trends.
DDG recommended that SunFar leverage offline channels to generate buzz and make their social work better known. The idea was, if the brand can mobilize consumers through events, then the brand would be able to gain media exposure and create more impactful touch-points. To this end, SunFar hosted a charity run called "RUN FOR FUTURE" that garnered both national media attention and positive response from local communities. In addition to individuals who signed up for the run, the brand also received widespread support from its strategic business partners.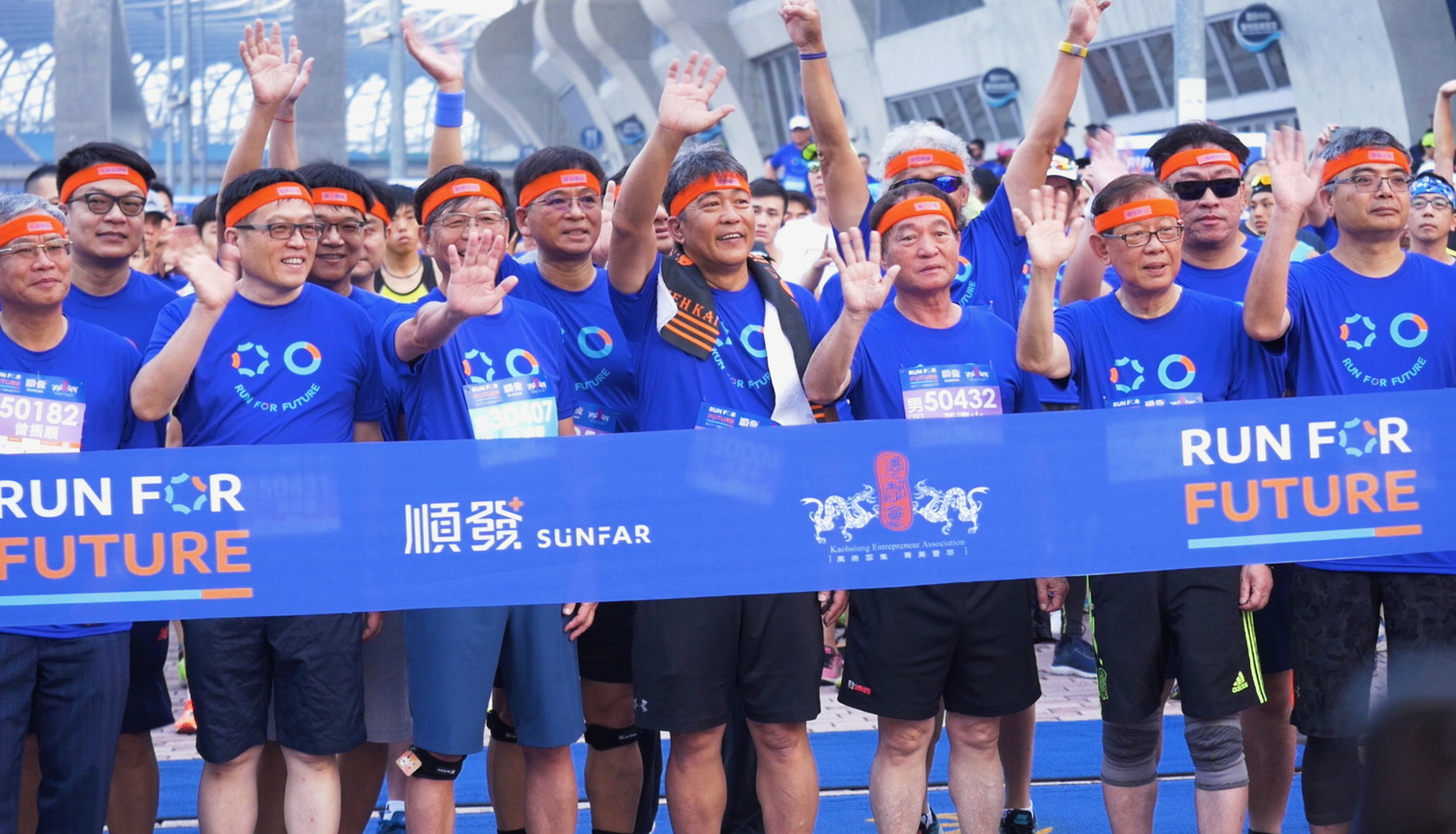 Consumers are increasingly making purchase decisions based on whether or not a brand's purpose aligns with their own values. Today's brands need to identify the right strategy to ensure that the purpose is communicated effectively and authentically. Through the strengthening of SunFar's brand identity and communications, more and more Taiwanese consumers are becoming aware of the company's commitment to youth education, and are hence making SunFar their first choice for consumer electronics. It is brand's like these, who chose a cause, take action to fulfill their purpose, and communicate their impact, that are building lasting relationships with today's consumers.